0
Days
0
Hours
0
Minutes
0
Seconds
Cooperathon
in 60 seconds
Cooperathon
in 60 seconds
Cooperathon: what and why?
Cooperathon is the largest Open Innovation challenge in Canada. Our mission is to connect citizens, communities, entrepreneurs, researchers, academics & large institutions to develop, together, a socially responsible future.
New to Cooperathon?
Watch these videos to learn more.
Download the Cooperathon 2020 Edition Overview.

+
15
M

PEOPLE
joined on social media
+
4
,
600

PARTICIPANTS
citizens & experts
from all fields
The 5th edition of Cooperathon reinvents itself in 2020 and becomes 100% digital!
In these turbulent times, we believe that social innovation plays an even more crucial role.
We are proud to announce the Cooperathon Global platform which will support participants on their 2020 digital journey. It will offer collaborative spaces for teams, training programs (full-size MOOC), personal profiles, events like webinars and workshops, and many more features all in one place!
With over $ 100,000 in prizes, one of a kind training and a community that has been growing strong for the last 5 years, Cooperathon is a unique opportunity to transform your ideas into impactful innovations!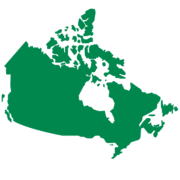 All across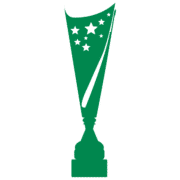 + $100,000

10 socio-economic

1 goal:
Transform your ideas into impactful innovations!
More than $100,000 are awaiting the winners!
For this 5th edition of Cooperathon, we have completely revamped the prize structure. In fact, we have doubled the cash amount of the Cooperathon Grand Prize, going from $ 15,000 to $ 30,000, plus accompaniment! In addition, prizes by track are now Organizational Challenges, for which each winning team will be awarded $ 5,000.
New in 2020! Transversal awards: 3 prizes of $ 10,000 each will be awarded to the Best Social-Economic Solution, the Most Responsible Solution Towards The Environment and the Best Tech Solution.
Cooperathon 2020
Grand prize
10
Organizational Challenge
Awards
Best
Social-Economic Solution
Award
Most Responsible
Solution Towards the Environment
Award
New for 2020!
The first open & social innovation platform
The Global platform brings together collaborative spaces for Teams, Training Modules, Management of Events and Challenges, Personal Profiles, Gamification Modules and much more!
Discover now some features of the Global platform. Watch the videos we have prepared for you.
Transform your ideas into impactful innovations!
A month of competition
Endless possibilities
An immersive experience over five sprints where participants engage in a month-long marathon (part time) that consists of training and teamwork on Saturdays, as well as specialized workshops during the week, dozens of hours of training hours worth more than $ 5,000
2020 EDITION UNVEILING

This is a great  opportunity to learn about the upcoming edition of Coopérathon.

KICK-OFF & SPRINT 0: UNITE

First sprint: UNITE. The goal is to complete your team by recruiting new members into your community.

KICK-OFF & SPRINT 0: UNITE

SPRINT 1: UNDERSTAND

Sprint 1: dedicated to deepening your understanding of the problem and starting the ideation phase in order to find the solution that has the most impact.

SPRINT 2: DESIGN

Sprint 3: Design stage to build the business model and design sustainable solutions with maximum social impact.

SPRINT 2: DESIGN

SPRINT 3 : BUILD

Deadline to register for the competition (11:59 PM EST)

Sprint for shaping solutions through prototype development that demonstrates the viability of your ideas in concrete terms

SPRINT 4: CONVINCE

The last sprint! Now is the time to prepare your pitch and submit your project for the semi-finals…

SPRINT 4: CONVINCE

PROJECTS SUBMISSION

You have until 11:59 PM (EST) to submit:

• Completed "Prototype Description and Pitch Participation" Form
• Pitch video
• Pitch Presentation Deck (optional)

SEMI-FINALS

It's time to convince the Jury with your efforts. You will have little time to get their attention. It's show time: impress them!

SEMI-FINALS

GRAND FINALE

It's the culmination of one great journey. The tension is palpable. Who will be crowned the winner of the 2020 Cooperathon Grand Prize?
Transform your ideas into impactful innovations!
Overview of previous editions
The participants of the Cooperathon 2020 are called upon to find innovative solutions to 12 socio-economic challenges.
Here is an overview:
How can we accelerate the adoption of clean and energy efficient solutions within the Canadian economy?
Developing new methods of designing, sharing and distributing cultural and creative content in a post-crisis world
How can we harness our clean energy and human energy to make our society even more resilient?
How can we develop solutions that reinvent the event experience after the crisis?
How can we innovate to better engage spectators and build a sense of attachment to Opéra de Montréal in a post-COVID world—before, during and after the show?
How can seniors and youth share knowledge and experiences on an ongoing basis to mutually help each other?
Exclusive challenge for Startups
How can we help Canadians reach financial empowerment?
How can we solve the biggest health, social, and economic challenges for Indigenous peoples and communities in Canada, using a gender lens?
How do we take telemedicine where it has never gone before?
How to apply the digital competency framework and its dimensions to meet today's needs and support the development of tomorrow's society
How can we extend the product life cycle through reuse, repair or reconditioning to reduce obsolescence and the generation of residual materials while creating economic opportunities?
How can we encourage local purchasing and sustainable procurement to encourage a sustainable economic recovery?
None of these challenges match your idea?
Work on your own
Citizen Idea!
Transform your ideas into impactful innovations!
While we eagerly await to count you among our alumni of 2020, we invite you to discover the 2019 Alumni Booklet.
Without our partners and sponsors, there would be no Cooperathon .
We are looking for industry leaders who share our passion, values and vision
to make the 2020 edition the most impactful yet.
Have a look at our Cooperathon 2020 Edition Overview.
Transform your ideas into impactful innovations!
Subscribe to the Cooperathon Newsletter
Subscribe to the Cooperathon Newsletter